Graphic Recording at the DPMAnutzerforum 2021 by ©: Sandra Schulze
ITAFORUM 2020 ©: Federal Ministry of Education and Research / BMBF
The Federal Minister for Economic Affairs and Energy, Peter Altmaier, and the Vice President of the European Commission, Maroš Šefčovič, at the Networking Conference Electric Mobility 2018 ©:BMWi/BILDKRAFTWERK/Kurc
Follow Up to the Integration Conference "Niedersachsen packt an" 2018
State Secretary at the Federal Ministry for Economic Affairs and Energy, Matthias Machnig, at the CeBIT 2017. Picture: BMWi / Janssen
Awarding of Medals and Prizes of iENA 2015, International Trade Fair "Ideas-Inventions-New Products" with Heiko Könicke, CEO of AFAG GmbH
Network meeting SCHULEWIRTSCHAFT East Germany
Award Ceremony "Gründerwettbewerb - IKT Innovativ" at the CeBIT 2013 Picture: Iris Klöpper
Interview with Christian Wulff, Prime Minister of Lower Saxony, at Hannover Messe 2009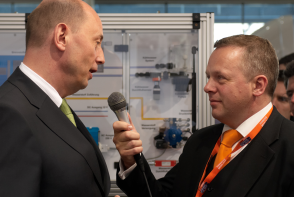 Interview with Wolfgang Tiefensee, Federal Minister for Transport, Building and Urban Development, at Hannover Messe 2009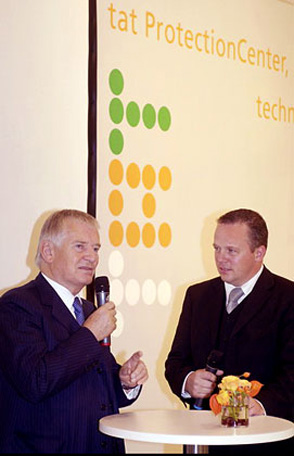 Interview with Otto Schily, Federal Minister of the Interior from 1998 to 2005, on the Forum of the tat ProtectionCenter at the SECURITY 2006 - ©MESSE ESSEN GmbH, 45001 Essen, Germany
JUNIOR TECH - Ideenreich Schule 2014
Picture: Peter-Paul Weiler
Pictures from Events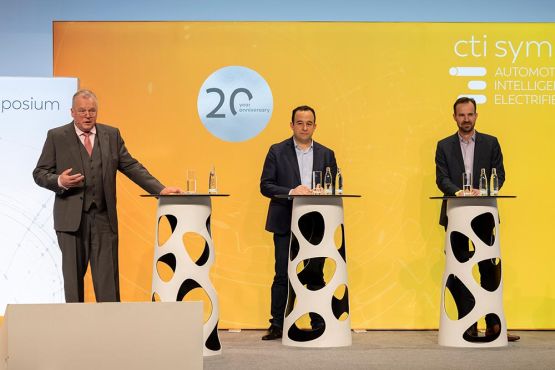 Expert discussion at the 20th International CTI-Symposium "Automotive Drivetrains - intelligent- electrified" 2021 in Berlin

Innovation Congress at iENA 2021 in Nuremberg

Hybrid panel discussion at the DPMAnutzerforum 2021 ©: Deutsches Patent- und Markenamt

Digital panel discussion with audience participation at the 9th AVL Large Engines TechDays

Tage der digitalen Technologien 2020 - online - Kosmos in Berlin ©Gudrun Müller, DLR PT

H2.0 Conference 2020 - hybrid - ©watt_2.0 e.V.Jan-Henrik Konitzki

30th International AVL Conference "Engine & Environment" 2018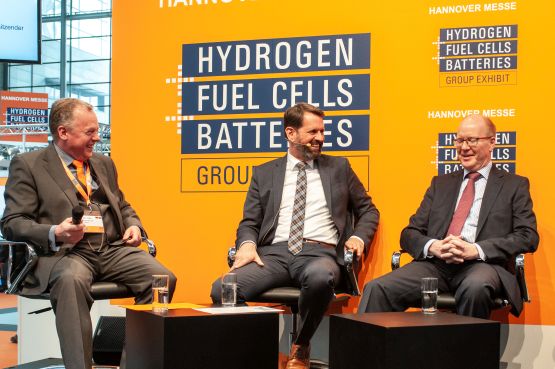 The Minister for the Environment, Energy, Building and Climate Protection of Lower Saxony, Olaf Lies, and the CEO of Salzgitter AG, Prof. Dr.-Ing. Heinz Jörg Fuhrmann, at Hannover Messe 2018. Picture: Marek Bruns

17th International CTI-Symposium 2018 in Berlin: "Automotive Drivetrains, Intelligent, Electrified"

Conference on the Hightech-Strategy of the Federal Government in Berlin 2017. Picture: BMBF / Hans-Joachim Rickel

The Federal Minister of Economic Affairs and Energy, Brigitte Zypries, at the International Handwerksmesse Munich 2017. Picture: famile redlich AG

The Federal Minister of Economics and Energy, Sigmar Gabriel, at the CeBIT. Picture: BMWi / Janto Trappe

The Prime Minister of Lower Saxony at the Education Conference of Stiftung Niedersachsenmetall in Hannover, March 03, 2016. Picture: Philipp von Ditfurth

The Federal Minister of Education and Research, Prof. Dr. Johanna Wanka, 5th BMBF Status Conference "Technologies for Sustainability and Climate Protection - Chemical Processes and Use of CO2" in Berlin, April 21, 2015

14th International CTI-Symposium 2015 in Berlin: "Automotive Transmissions, HEV and EV Drives"

Student competition on fuel cell technology "Fuel Cell Box" 2016 in Duisburg. Source: "EnergieAgentur. NRW" / Picture: www.eventfotograf.in
Panel discussion at the 28th International AVL Conference "Engine & Environment" 2016

8th AVL International Commercial Powertrain Conference 2015

Industrie 4.0 for Lower Saxony


Panel discussion at the CeBIT 2015
© BMWi / Michael Reitz

Award Ceremony JUNIOR TECH - Ideenreich Schule 2014
Picture: Peter-Paul Weiler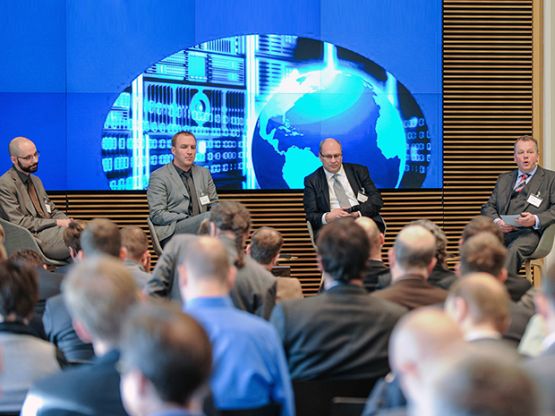 Discussion at the BMWi-Congress "Smart Data", November 2013 in Berlin


Technikdialog Wirtschaft - Schule - Politik on March 31, 2011 for the technology offensive of the German Ministry of Economics and Technology with Minister Rainer Brüderle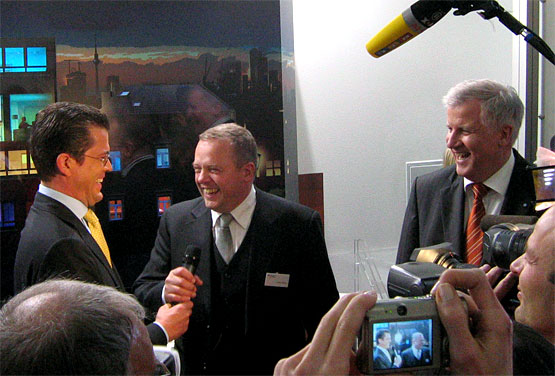 In discussion with the Federal Minister of Economics and Technology, Dr. Karl-Theodor Freiherr zu Guttenberg (left) and the Prime Minister of Bavaria Horst Seehofer (right) about the EnergieEffizienz Tour 2009 on the International Handwerksmesse Munich Picture: Philipp Steinweber

Gründerkongress Multimedia 2010 at the Kosmos in Berlin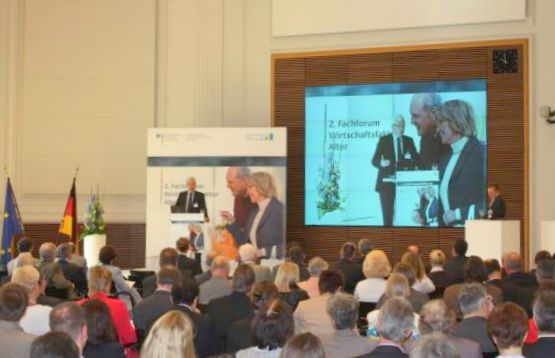 2nd Technical Forum "Wirtschaftsfaktor Alter" at the German Ministry of Economics and Technology

Panel discussion and TED poll during the 8th International CTI-Symposium "Innovative Automotive Transmissions", December 2009 in Berlin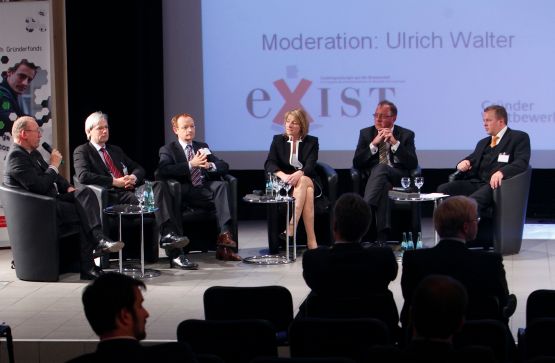 Panel discussion during Gründerkongress Multimedia 2009

CeBIT 2009, design: driving innovation, interview with Dr. M. Lucht, Fraunhofer Institut für Digitale Medientechnologie


Gründerkongress Multimedia 2008, Interview with Cliff Reeves, Microsoft Corporation

Panel discussion during the 6th International CTI-Symposium "Innovative Automotive Transmissions", December 2007 in Berlin

Lebensräume 2008 - Architecture and Universal Design

Energy Summit at the HANNOVER MESSE 2002, panel discussion

Energy Summit at the HANNOVER MESSE 2002, panel discussion

CeBIT Home 1998, Interview with Jürgen Trittin

NANOCO-FC EC China Workshop, Hyforum 2008, Changsha, China
Cooking with Johann Lafer - KESO GmbH customer event on SECURITY 2008 in Essen, Germany
Picture: Ramona Stöpgeshoff